2020 Virtual Conference Resources
.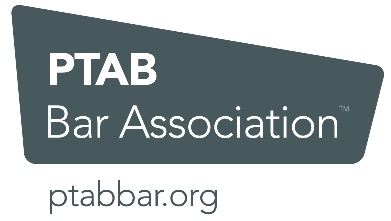 We're excited that you've decided to join us for the 2020 PTAB Virtual Annual Conference! Please review the details below, as you prepare to attend the event.

Attending the Event
The 2020 PTAB Annual Conference will take place on PSAV/'s Chime virtual platform, which can be accessed from any web enabled device, your phone, tablet or computer. The event officially goes LIVE at 11:30am EDT on Wednesday, September 23, 2020 with pre-conference Bootcamp and Master Class sessions. At that time, you can log into the event by clicking HERE.

To log in, please enter the email address associated with your conference registration. Your unique password was included in the welcome email from PSAV. Once you log in, you will be able to set up your profile and navigate through the various virtual rooms and event features on the platform.
*If you have issues logging into Chime please contact mobilesolutions@psav.com
Conference Schedule
Please find the update conference program HERE. The agenda is also located within the platform, along with access to each session's unique link. The majority of sessions will be presented LIVE.
CLE
PTAB is pleased to announce that CLEs will be available for the majority of sessions. Please click HERE for instructions on obtaining CLE credits.

Please click HERE to complete the form required to obtain CLE credits. For FAQs about CLE credit, please click HERE
Technical Tips
In order to have the best user experience, we recommend the following:
Before joining the event, restart your computer and close extra tabs.

If your Wi-Fi is iffy and you are able, hardwire into your internet.

Join from a compatible browser. The event will work best on a desktop or laptop computer using Google Chrome in full screen.
If having issues viewing content or accessing certain features, try refreshing your browser. If that doesn't work, log out of the event, restart your computer and log back in.


If you have any additional questions, please email info@ptabbar.org.

Thank you and see you soon!
The PTAB Team