Fahd Patel - Member Spotlight
FAHD PATEL
has been a member of the PTAB Bar Association since 2016. "I've found that you get back what you put into the Association. I have a lot of fun helping to plan the Annual Conference and to develop relationships along the way," says Fahd, who is currently the co-chair of the Association's Conference Committee.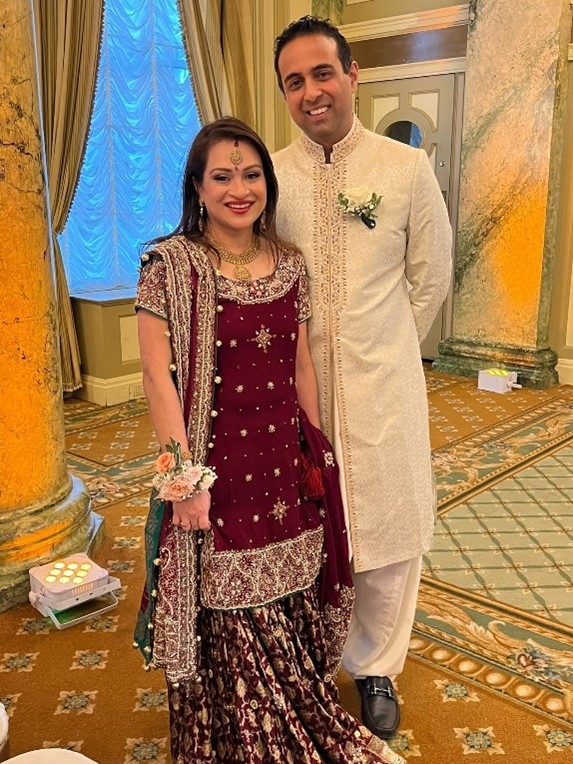 Fahd was attacked by an entire hive of bees while on a family trip to Belgium when he was just 12 years old. Since then, he has developed a daily ritual where he makes coffee at home in the morning, pours it into a thermos, and carries it with him everywhere he goes. He dutifully goes to his appointments driving his two-door sports car, with manual transmission, which has two car seats in the back. And he is still scared of bees to this day. Despite the residual trauma, he managed to fit into this 10-year-old wedding outfit while attending his sister's wedding in March!
While in law school, Fahd worked as a patent examiner at the USPTO. Upon obtaining his law degree from the Georgetown University Law Center in 2009, he joined Finnegan Henderson and then transitioned to the Washington D.C. office of Morrison & Foerster LLP. There, he focuses his practice on IP litigation before the ITC, various district courts, and the PTAB.