Jon Strang - Member Spotlight
Jon Strang
has been a member of the PTAB Bar Association since its founding in 2016. He wrote the first issue of the Roundup in September 2016, and served as the Editor-in-Chief until this year. "The PTAB Bar Association is a great resource for PTAB practitioners. We are on top of all of the latest developments, updating our members as things happen and putting it all together at our annual conference," says Jon, who is also the Chair of the Association's Communications Committee.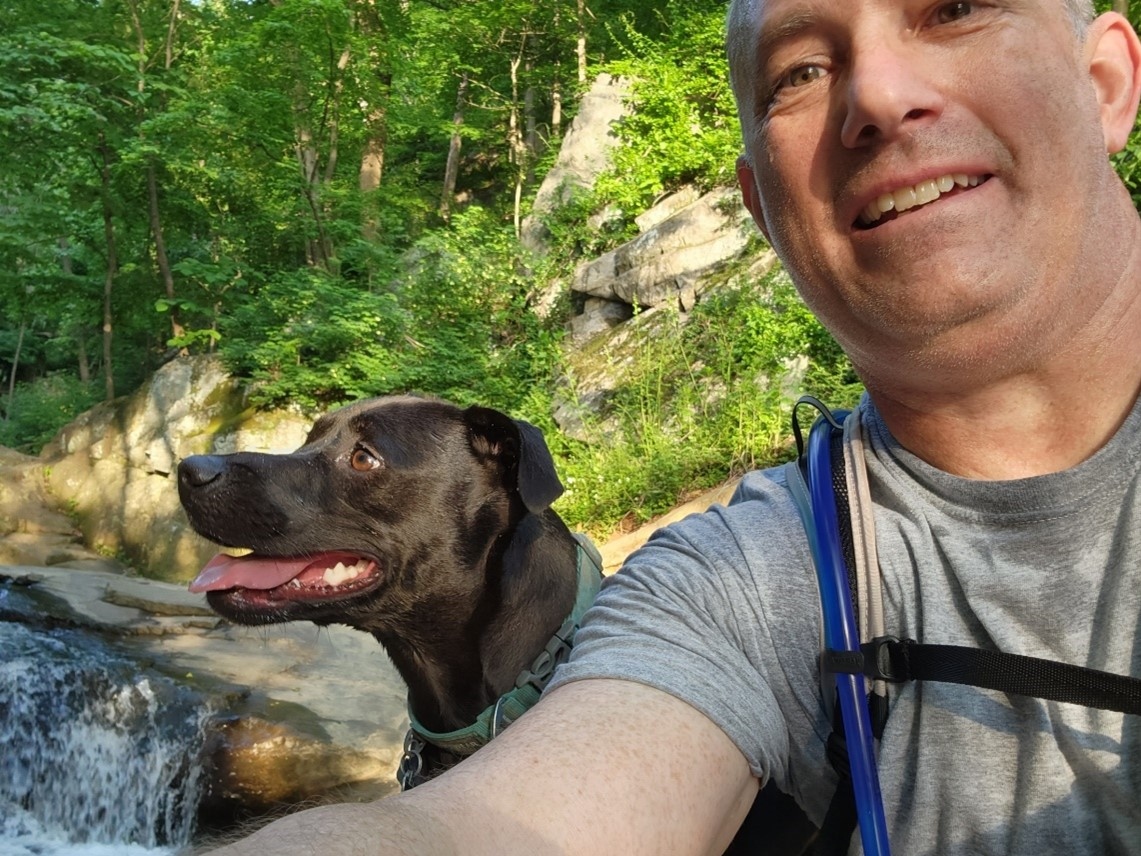 Jon served in the Navy onboard a nuclear submarine, and then was a practicing engineer until his mid-30s. His new girlfriend (now wife) noticed his dissatisfaction and suggested law school. "I didn't know any lawyers. Being one was certainly never on my radar. Other than marrying Ann, going to law school was the best decision I ever made." When not practicing law, Jon enjoys riding his motorcycles and hiking with their dog, Augie.
Jon graduated from George Mason University School of Law in 2007. He clerked for Judge Mary Ellen Coster Williams at the Court of Federal Claims and (now Chief) Judge Kimberly Moore at the Federal Circuit. He now practices in the DC office of Latham & Watkins, where he focuses on PTAB proceedings.